Last updated on 2017/11/02
Mt. Fuji Winter Climbing
[Note: In case you are planning to climb Mt. Fuji in Winter please read the warning at the bottom of this page.]
Long before coming to Japan I had heard much about Mt. Fuji and like many I had planned to climb to the top one day. So in September last year I decided to go and climbed Mt. Fuji together with my colleague Ikeuchi-san.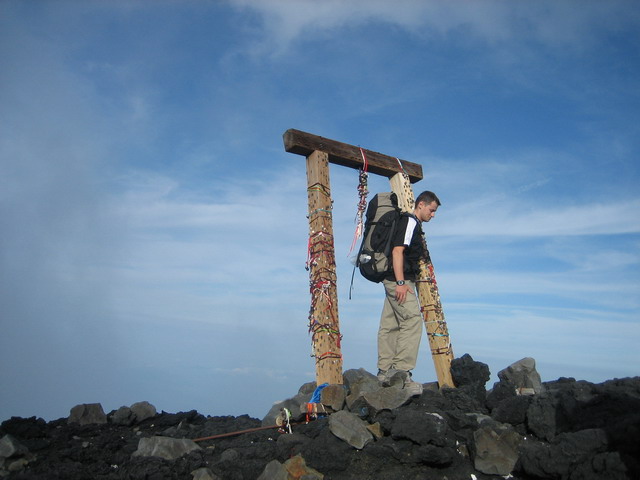 ---
On this day I started to really like Mt. Fuji and two weeks later I found myself climbing it again, this time with my colleague Matsumoto-san.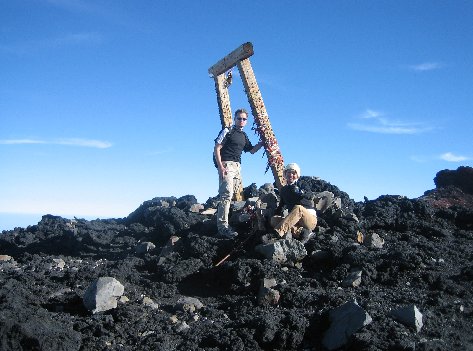 ---
"He who climbs Mount Fuji once is a wise man, he who climbs it twice is a fool". This saying made me wonder if I had to climb Mt. Fuji a third time to recover from being a fool...? How about something more challenging for the third time, I thought. So in December I made a plan to climb Mt. Fuji during the winter season. I got to know two guys who planned to do the same and in January we headed to Mt. Fuji, with 20 kg of winter clothing and equipment on our backs.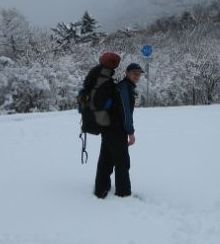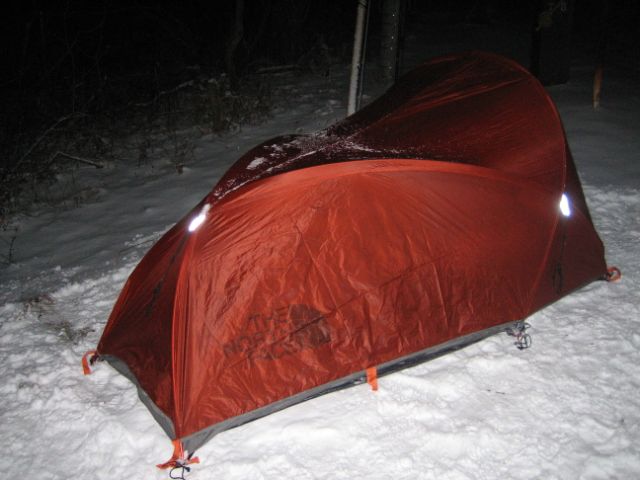 Under the conditions at that time no vehicles could go up to the fifth station so we walked up from Gotemba Train station all the way to a place close to the fifth station. In deep snow without snowshoes it took us more than 12 hours. We slept in our tents (at -15 degree Celcius) and starting climbing towards the top early morning on the following day.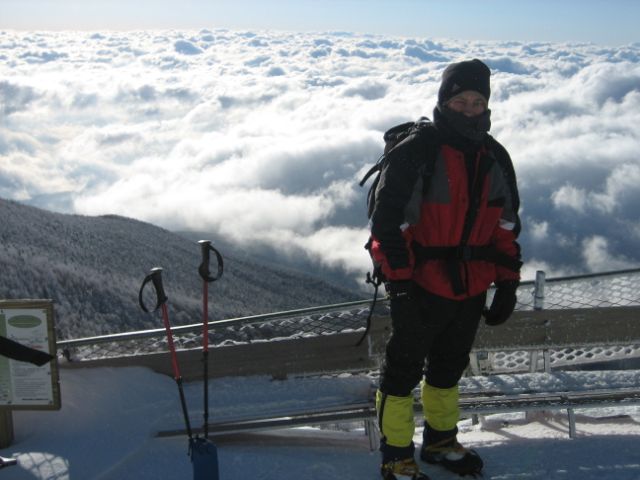 Unfortunately strong wind started to blow when we reached the eighth station and we had to go back down. The climb up to that point under the wind conditions felt dangerous and together with the previous 12 hour walk and an altitude difference of amost 3000 meters it had been quite strenuous. I felt like I never want to come back to the mountain and do such a thing again. But as soon as my muscles retired I knew I had to give it another try.
---
This time the two didn't come along and since not many people consider to climb Mt. Fuji in the Winter I had to go by myself.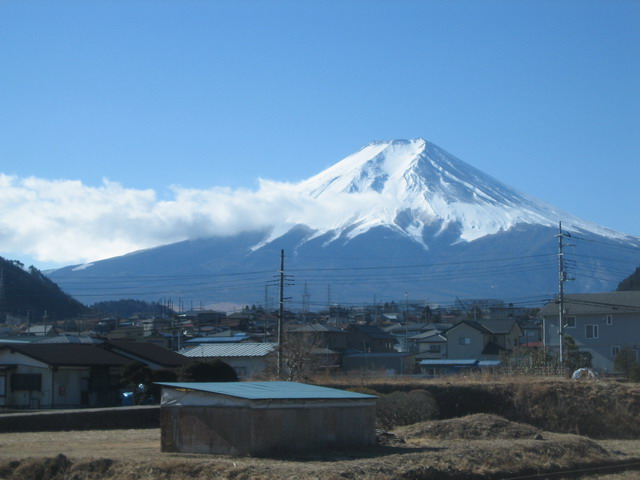 I chosed a trail which better suits winter conditions, the Yoshidaguchi Trail. It is a trail with an impressive history. The ancient Japanese pilgrims used to take it, long before toll roads where built up to the fifth station at 2300 m altitude.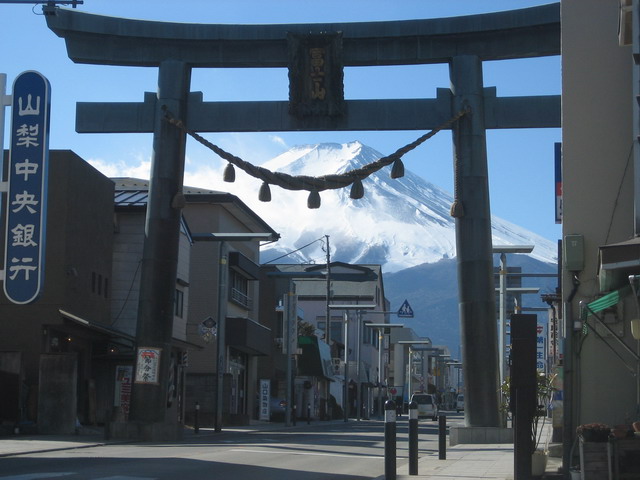 The starting point of the trail is a short distance away from Fujiyoshida train station, at the Kitaguchi Hongu Fuji Sengen Shrine. It was worth to have a look at this shrine and also it put me in the right mood to start hiking up the historic trail.
On the Yoshidaguchi trail it is actually possible to take a car or taxi up until 1400 m, a point called Umagaeshi, if the road conditions allow. But with enough time on the first day of my climbing itinerary I thought, if I climb a mountain I should do it all the way. The first few kilometers of the trail go besides a regular road and are not worth mentioning. But after just an hour walk I entered the actual mountain trail and from here it was a very nice and pleasant hike up to the fifth station.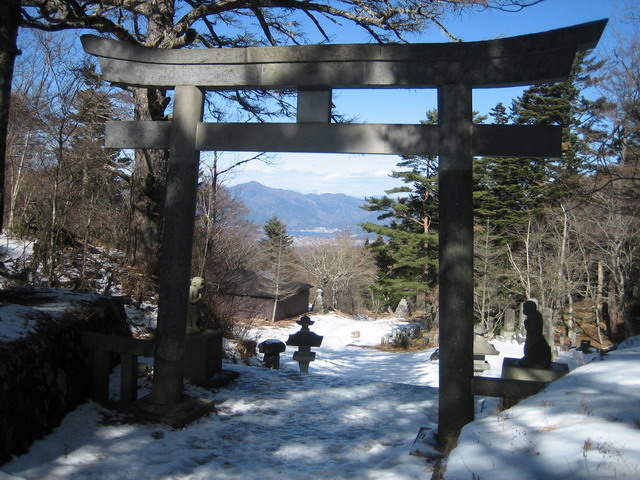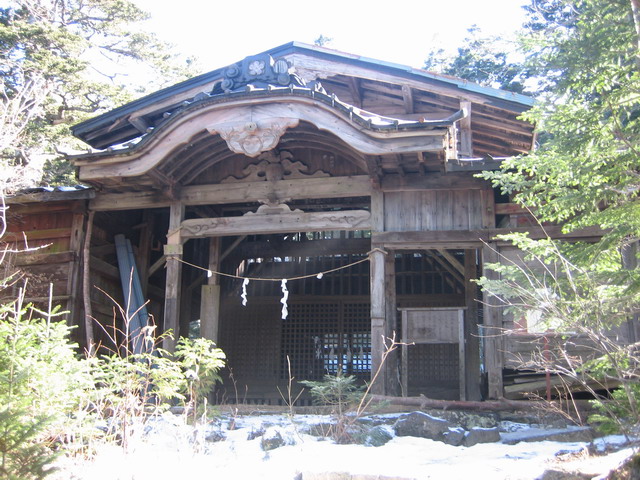 Along the way there are a few more shrines, mountain huts, some monuments and at many places where the trail provides a great view over the area.
Part of that history can still be seen on the trail in form of old monuments or huts which are falling apart.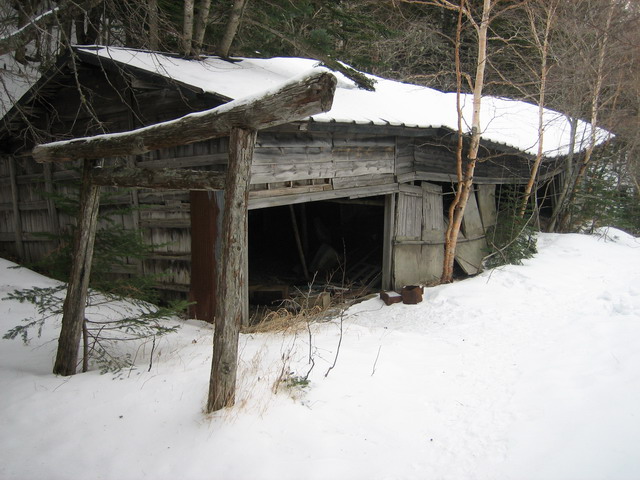 Shortly before my trip I had found out that Mr. Sato, owner of the hut at the fifth Station, was going to be in his hut on the weekend. I took the chance and stayed at his hut rather than in my tent like I did it two weeks before. In the hut I met a group which was going to do some kind of training in the area around the sixth station on the following day. We all had a great meal prepared by Mr. Sato, drank some wine and beer and spent a fun time together. Early Sunday morning around 5:00 I left the hut and headed towards the top of Mt. Fuji.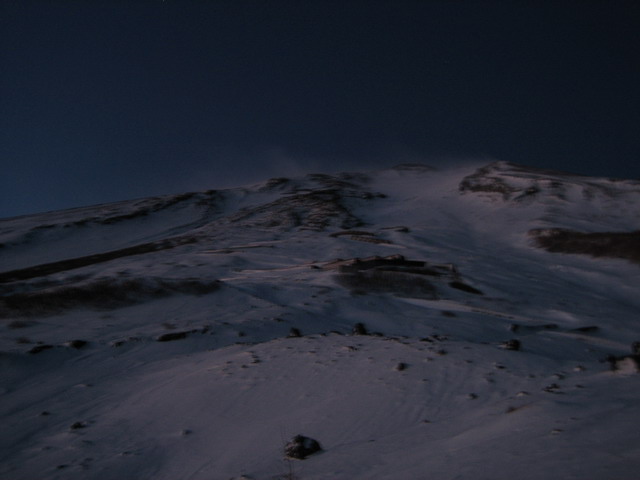 At the sixth station I stopped for about half an hour to enjoy the beautiful sunrise from the mountain.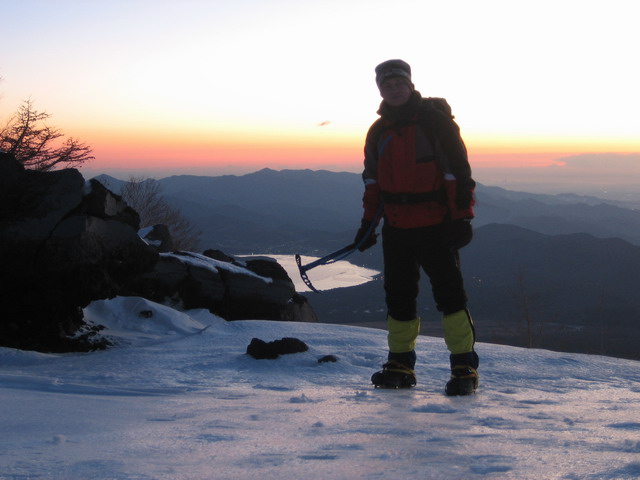 The further climb was the actual mountain climbing part. In the beginning I was lucky because it was a great and sunny day with not many clouds. I had a fantastic view of the area around Fuji-san.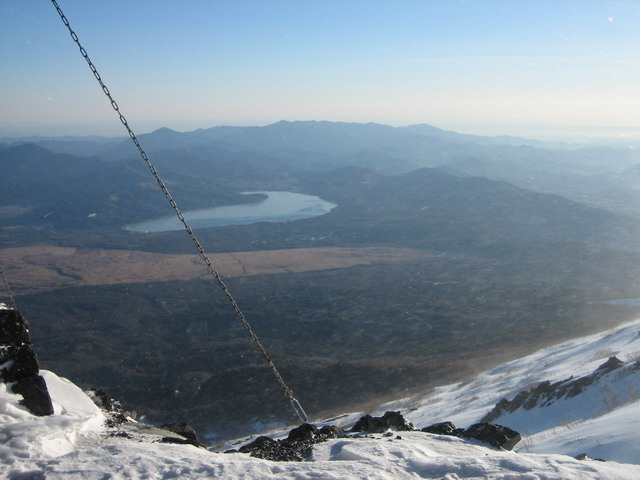 Soon after the sixth station strong wind started and made it somewhat difficult. Expectedly it became stronger the higher I got. At the seventh station I was suprised to meet two other climbers and we continued together. It was nice not having to go up alone but a short while later they decided to turn around and go back down. From there on I was by myself again. From the eight station the wind became so strong that often I had to lay down on the ground with my face in the snow and wait for the wind to calm down. I spent quite some time lying there and waiting. To get protection from the ice cold wind sometimes I used my ice axe to dig holes in the ground and stuck my head in. Finally I reached the top and this feeling made up for the hassle.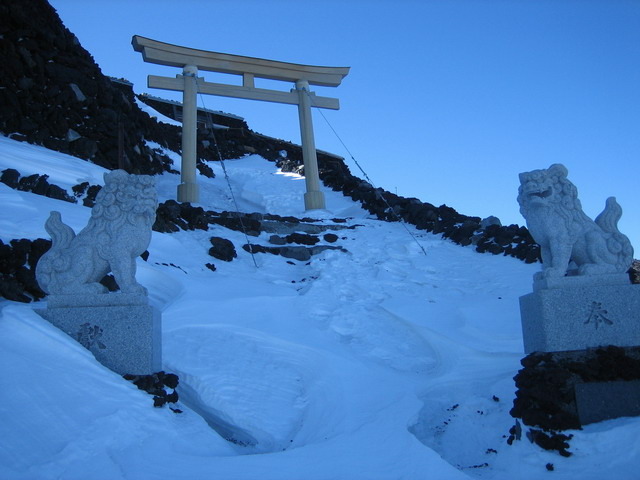 At that time luckily the wind calmed down a litte and I was able to stay up there for about half an hour. It was quite an amazing feeling to be up there after all. I believe I was a alone on the whole mountain at that time, at a spot which you have to share with countless hikers during the Summer time.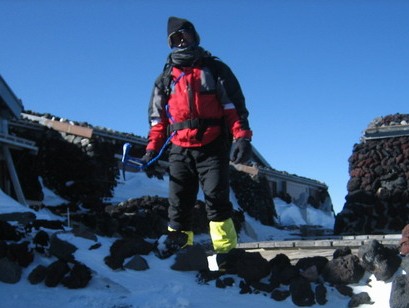 There were still no clouds and I enjoyed the beautiful view. But the relaxing feeling didn't last long until it came to my mind that I still had to get back down safe on the same icy slopes.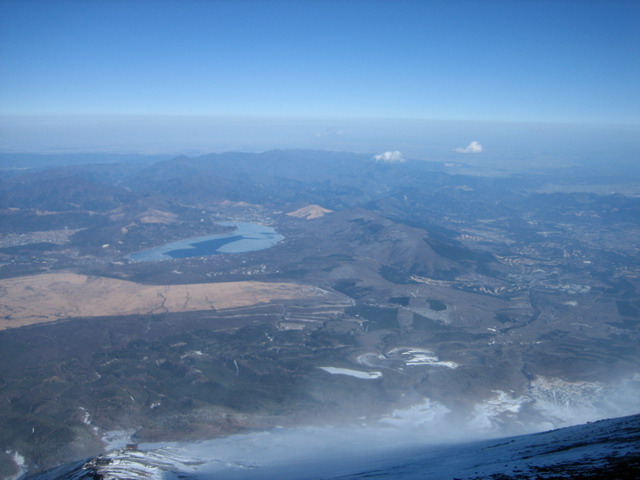 The way back to Fujiyoshida train station took me a few more hours. Going downwards I faced the valley the whole time and had a beautiful view on the lakes and the surrounding mountains.

This time I was totally sure, it was a great experience but I didn't have to do it again. Later, time proved me wrong...
---
It might not sound difficult to climb Mt. Fuji in Winter but reading this report doesn't make it clear how dangerous it actually is. All warnings about climbing Mt. Fuji in Winter which can be found on the Internet are appropriate and in fact it is very dangerous. Each year people die on Mt. Fuji and others get seriously injured. Unless you are an experienced alpinist you should not attempt to climb Mt. Fuji in Winter. Being well aware of the dangers I spent much time for preparation and training before my first attempt. Please be aware that unless you have already experiece in these kind of conditions, the information that can be found on the Internet will not be sufficient for an attempt to climb Mt. Fuji in Winter.
---
If you have any question about climbing Mt. Fuji in Winter, please feel free to contact me here.